Dumpster Market is the brainchild of Laurel Mountain Partners, a group who has bought, sold, grown and managed over 100 companies in the waste industry.  The group also started Liberty Tire Recycling, North America's largest tire recycling company.  We were looking at the way brokers use the internet to pair customers who need a dumpster with hauling companies who can provide one and we talked about the pain points for customers and haulers that result from the way this process has been carried out.  It is our belief that the internet should make this type of purchase more efficient for both parties.  Our response to this was creating our marketplace at dumpstermarket.com, where customers can browse a variety of options from local hauling companies with available inventory in their area and process an order online.
Customers today are used to this type of experience and we wanted to provide something that gave the customer what they were looking for without creating additional hassle for the hauler.  We met with hundreds of haulers and, with their guidance, created software for them to use that helps ensure that they get only the orders that they want.  The orders they get are already paid for and they have all of the tools they need to carry out and process that order.
Want to chat with us about your project?
Just call 1-844-728-3533
And we'll be happy to lend our honest opinion.
Want More Business for your Hauling Company?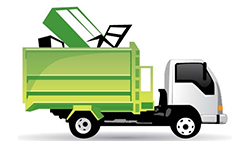 Let your customers order online with Dumpster Market.
We took the marketplace live at the beginning of 2018 and now have over 100 haulers across the country participating in our marketplace.  We've processed hundreds of orders with great feedback from both haulers and customers.
The first group of haulers using our marketplace loved the functionality of it so much that we were asked to re-purpose the software so that they could use it to capture online orders from the customers that came to their own website.  We did just that with the Dumpster Market Online Ordering system (also known as DMOOS).
  This lets haulers put a "Book Dumpster Online" button on their own website from which their customers can place instant online orders.  Along with this button the hauler gets the same functionality for processing orders and managing available inventory that we developed for our marketplace.
West Coast is always spot on for me as a small landscape contrator. I've used them on multiple occasions, in different cities, and I've never had an issue to date. Concrete, soil, general construction debris...they have you covered. Their prices are competitive and they will work with you to accommodate your specific job needs. The usual time from drop off to pick up is a standard 7 day rental period but if you need a pick up sooner, they will find time in their busy route to come and haul it away!...
I was building an in-law unit and rented a dumpster from West Coast for my construction. Emily were extremely responsive and easy to work with. From start to finish, they were very accommodating to our frequently changed schedule and made every effort to pick up and drop off the dumpster even with short notice. I would definitely work with them again for their fair price and great service.
Affordable, quick response time, and very professional. I recommend them! We had a dumpster dropped off at our house for misc items that have been cluttering our space. Got the dumpster and thought oh man we went too big but in the end we filled it up good. Well definitely be using them again